It is a truth universally acknowledged that you can never have too many writing prompts. And also: you can never get enough Terry Pratchett.
Today, 28th April, is Terry Pratchett's birthday, and high time you re-read your favourite Discworld novel — or pick one up for the first time if you've never had the pleasure.
To celebrate the master of heart-smashing satire, we thought we'd give you a little inspiration in the form of quotes from the Pratchett canon which also double as intriguing and imagination-poking story starters.
So pick your favourite quote, craft a character or situation around it, and see what emerges…
[Hint: it may help to set yourself a timer for 20 minutes and challenge yourself to keep writing until it goes 'ping'!]
Ready? Gird your pencils. Let's go:
1. Write about a character who's a magnet for trouble:
"If complete and utter chaos was lightning, then he'd be the sort to stand on a hilltop in a thunderstorm wearing wet copper armour and shouting 'All gods are bastards!"

— The Colour of Magic
2. Tell us a tale of trickery, sleight of hand, and maybe just a little faith:
"It's still magic even if you know how it's done."

— A Hatful of Sky
3. Explore the naunces of aging gracefully (or not):
"Inside every old person is a young person wondering what happened."

— Moving Pictures
4. Find the feeling inside a song:
"It was sad music. But it waved its sadness like a battle flag. It said the universe had done all it could, but you were still alive."

— Soul Music
5. Write about a ridiculous amount of money:
"Steal five dollars and you're a common thief. Steal thousands and you're either the government or a hero."

— Going Postal
6. Find the comical side of failure:
"It was amazing how many friends you could make by being bad at things, provided you were bad enough to be funny."

— Reaper Man
7. Rewrite a fairy tale:
"This was not a fairy-tale castle and there was no such thing as a fairy-tale ending, but sometimes you could threaten to kick the handsome prince in the ham-and-eggs."

— Monstrous Regiment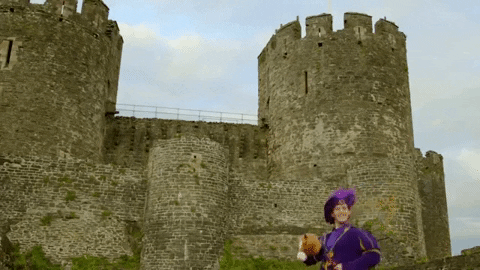 8. Write about an irresistible temptation:
"Some humans would do anything to see if it was possible to do it. If you put a large switch in some cave somewhere, with a sign on it saying 'End-of-the-World Switch. PLEASE DO NOT TOUCH', the paint wouldn't even have time to dry."

— Thief of Time
9. Tell us about a character who knows exactly who they are:
"She walked quickly through the darkness with the frank stride of someone who was at least certain that the forest, on this damp and windy night, contained strange and terrible things and she was it."

— The Wyrd Sisters
And finally, the most important of all:
10. Keep a memory alive with your writing:
"Do you not know that a man is not dead while his name is still spoken?"

— Going Postal
GNU Terry Pratchett. Forever missed but never forgotten.
Now go write something and make him proud.
---
WANT MORE STUFF LIKE THIS?
Find all our free writing exercises right here.
Or jump on board Seven Ideas in Seven Days for a whole week of story inspiration!