Next week is the very first Writers' HQ Community Week — a whole entire week dedicated to the amazing, supportive, creative writing community we're lucky enough to have here at WHQ.
From the 23rd to 27th May we're going to be showcasing and celebrating the peeps that make WHQ the bestest place on the interwebs. It's been a tough couple of years here in small business land, and it's our beloved writing community that has kept us going. So now it's time to repay all the incredible support we've received by bigging you guys up WHQ-style.
Here's what you can expect:
Story sharing
Every day of Community Week we'll be sharing stories by WHQers on Twitter and Instagram, including exclusive videos of authors reading their stories. Follow the hashtag #WHQCommunity to make sure you don't miss a single story.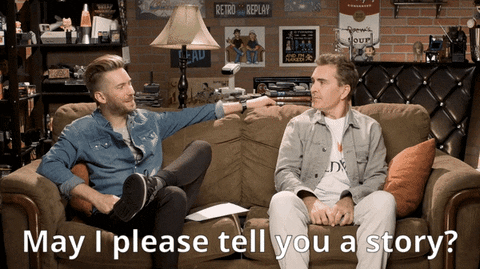 Interviews with members
Head over to the blog to find new interviews with WHQers every day next week. They'll be opening up about their writing journeys, their works-in-progress as well as sharing some top tips for newbies.
Day in the Life of a WHQer
Over on Instagram we're handing over the reins to the WHQ writing community who'll be sharing videos of their writing days. Expect workspace tours, copious cups of tea and enviable notebook stashes.
The Writers' HQ Community Manifesto
We'll be launching a brand-spanking-new manifesto that sums up who our community is and what we stand for. In the style of our Manifesto on Bad Language we'll set out what makes the WHQ writing community unique and, let's face it, the best.
Flash Face Off Second Anniversary Extravaganza
Every Saturday new writing prompts are posted on the forum and blog for our award-nominated weekly flash fiction challenge, Flash Face Off. A week of feverish writing, sharing and feedback-ing follows, culminating in an unpredictable and occasionally Dolly Parton-filled live Zoom event on Friday night.
In honour of Community Week, we're making FFO even more special than it already is. Featuring WHQ-centric story prompts, the live event will be an open mic Zoom party hosted by FFO legends Kathy and Melissa, with special guests Sarah, Jo and Poppy.
We're so excited to share all this WHQ community goodness with you, so stay tuned!