Back once again with a gigantic list of all the amazing shit you guys have been up to. Honestly, it's getting hard to keep up with all these toots, publications, listings, wins and gold stars! But there were A LOT of them in the springy month of March, so let's give a massive round of virtual applause to all these fine WHQers…
Toot, if you will, their flutes.
Heather had a submissions rollercoaster after being rejected (very nicely) by Black Moon Magazine, only to have a second sub accepted and the original piece snapped up by Horned Things! 🌟
Linnifer has won professional agent feedback through Creative Scotland's Own Voices scheme! 🌟
JP got to hold a real life print copy of her work in the recently-published Noctivagant Issue 3 (also featuring work by Mallika! 🌟
And SarahKat has a piece forthcoming in Noctivagant Issue 4! 🌟
Iona won the Retreat West 'After' themed competition AND had an acceptance from Fractured Lit! 🌟
Kathryn's story was also Highly Commended in the Bath Flash Award! 🌟
Joyce is a finalist in the Globe Soup February Micro contest! 🌟
Catherine had some amazing feedback from The Literary Consultancy as part of a writer development scheme! 🌟
Fiona was shortlisted for the Molotov Cocktail competition and had an acceptance from Lost Balloon for a Flash Face Off story! 🌟
Pam had a story published in Evoke Lit (originally written as part of the WHQ Advent of Awesomeness) and has a story out in Ayaskala Magazine! 🌟
Kate has a story in the TL;DR Breathless anthology! 🌟
Jan just signed a contract with Pen & Sword to write their third non-fiction book! 🌟
Caroline, Noémi and Iona all have stories in the March issue of Janus Literary! 🌟
Kendra, Emma R and SarahKat are all representing WHQ excellence in the next print collection of Soor Plums, coming this summer! Extra congrats to Kendra as this is their first acceptance! 🌟
Julie had a triptych piece accepted by Chaotic Merge (first ever Submittable green button yay!) and micro published by 5 Minutes Lit! 🌟
Noémi is also celebrating a Submittable acceptance from New Flash Fiction Review! 🌟
Claire S has a flash up at Idle Ink! 🌟
Audrey, Heather, Iona, Michelle, Denise, Abi and Mark S are made the Free Flash Fiction Competition longlist! 🌟
Emma had her story published by Funny Pearls! 🌟
SarahKat had a story published by The Hyacinth Review as well as a story on the shortlist for Retreat West monthly micro!  🌟
Our very own 'Flashy' Kathy received an acceptance from The Forge (and can now apparently die happy)! She's joined by Rachel who also had a Forge acceptance for a story that started life at Flash Face Off! 🌟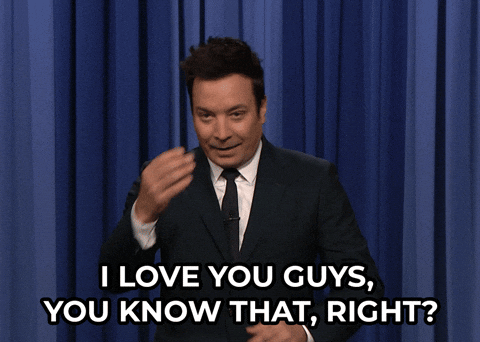 Kirsti has been setting her alarm at 6.25am and writing herself awake every day for 6 weeks! She's also officially a paid writer! 🌟
Another day, another list filled with WHQers: Terry and Joyce and Claire are ALL on the Cranked Anvil February 2022 Flash Long List! 🌟
Mark's on the Free Flash Fiction Competition Eight shortlist! 🌟
Rachel has a story appearing in the next issue of Milk Candy Review that started life with one of our Flash Face Off prompts! 🌟
Mallika is going to be in Issue Eleven of Ellipsis Zine (with yet another story that began at Flash Face Off!) 🌟
Helen entered a pitch for her novel and was asked to send a synopsis and first 50 pages to an agent! 🌟
The epilogue to Jimmer's Bear Creek Gazette alien invasion column series was published! 🌟
Alice finished our Writing Without Fear course! 🌟
Corey has a story in SmokeLong after 6 years and 35 rejections! 🌟
Rachel M sent out her 2nd ever submission! 🌟
Katie had a piece in Gastropoda! 🌟
Kathy and Noémi both read stories at The Great Flash Fiction Throwdown! 🌟
Amy received the final proof copy of her book! 🌟
Iona had an acceptance from Full House Lit for a surreal story about a heart! 🌟
Aly.redbug had a creative non-fiction piece accepted by Blank Spaces magazine for their June issue. 🌟
AND incredibly the FFF shortlist is ENTIRELY made up of WHQ writers! Congratulations Iona, Michelle, Denise, Abi and Mark! And super extra congrats to Michelle who won! Wow! 🌟
Ginormous congratulations to everyone on this amazing list. We are SO proud to call you WHQers and it absolutely toots our flutey bits to see all your successes.
Can't wait to see all the gold stars a'comin' in April…
---
Wanna join these fabulous peeps on the Toot Your Flute wall of fame?
Well, here are a few things to help get you there: