Well, here we are again, an almightly list of WHQ member toots to blow our collective minds and indeed our flutes.
We've got story acceptances, publications, longlistings, shortlistings, prize-winnings, and writing goal smashing all over the shop. Seriously, the WHQ is amazing, and we are so proud of not only how much you guys manage to achieve each month, but how much you support and lift one another up along the way.
So please put your hands together for the very best writing community in town!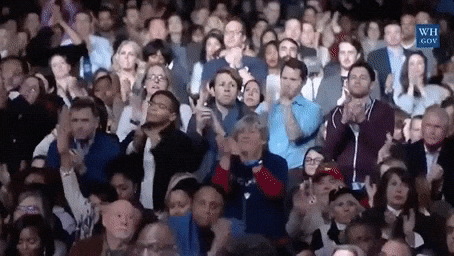 Anika has a story up at Free Flash Fiction and was awarded the 'surreal and beautiful' medal by Serious Flash Fiction for her micro! 🌟
One of JP's favourite FFO stories is out in Moss Puppy magazine, AND she had an extended FFO piece accepted for Bear Creek Gazette's Body Fluids issue, along with SarahKat! 🌟 🌟
MattG had a FFO story accepted for Myth and Lore issue 2 after some excellent critique from fellow WHQer SarahKat and MattG got an acceptance for a poem he submitted over a year ago to a print zine! 🌟
Julia, Fiona, Kati, Caroline, Katie, Sarah Oakes, SarahKat, Karen, Sarahinchina, Michelle D, Denise, Emma R and Sumitra all have stories forthcoming in the National Flash Fiction Day #FlashFlood (blimey there are a LOT of you)! 🌟🌟 🌟 🌟 🌟 🌟 🌟 🌟 🌟 🌟 🌟 🌟 🌟
Claire Schön has a story in Funny Pearls! 🌟
Barbara has a story in Litro! 🌟
Heather had her first attempt at a magical realism story published by Black Moon Magazine and a piece published in print in the Anansi Archive 'Gambles and Balances' anthology! 🌟
After finishing Plotstormers, Glowlight finished the zero draft of their children's novel! 🌟
Natalie Archer got an honourable mention in the NYC Midnight Short Story Challenge! 🌟
Joyce, SarahKat and Heather are buddying up together on the Retreat West 'Forest' shortlist! 🌟 🌟 🌟
Emma R is in the City of Stories Home anthology after writing the winning story for her borough AND a piece that was published on Café Lit has been chosen for their 'best of' anthology for 2021;! 🌟
Our very own Jo Gatford had an acceptance from The Forge! 🌟
And by our last count, a grand total of SEVEN WHQers will be in the next Soor Plums print edition! Congratulations to SarahKat, Kendra, Emma Robertson, Emily, Stephen K, Karen and MattG! 🌟
Julia was longlisted for the Urban Tree Fest writing competition and is a Featured Creator over at Full House Literary! 🌟
And SarahKat is also a Full House Featured Creator – double whammy WHQ excellence right there! 🌟
Mallika, Fiona, Claire Schön, Denise and Julia! all have stories on the Strands International longlist! 🌟 🌟 🌟 🌟 🌟
Heather, Kathy, Julia, Denise, Danielle and Fiona were on the Flash500 longlist, Denise made the Flash 500 shortlist, Heather got a special mention (for her chicken vs egg story that was hatched in FFO), and Julia won 3rd prize overall! 🌟 🌟 🌟 🌟 🌟 🌟
Darren has a story in the latest Anansi Archive anthology! 🌟
Fiona had an acceptance from Books Ireland Magazine for a FFO piece! 🌟
Rebecca had a story, Extracts from the Mission Log of Dr Alex Wilson, accepted for the Professor Feiff's Compleat Pocket Guide to Xenobiology for the Galactic Traveller on the Move anthology! 🌟
Kirsti completed the second draft of her novel! 🌟
Kathleen received a great review for her book! 🌟
Jan has a blog post up at Pen & Sword, and is reading an extract from their book in Exeter on Mon May 2nd as part of the Baedeker commemoration! 🌟
Heather had a very nice acceptance from Panoply for a piece that was born in a Tuesday morning write-along session with Kathy! 🌟
Alexandra has had a translation extract published in an academic journal after winning second prize in the 2021 John Dryden literary translation competition! 🌟
Rachel Marie came 2nd in the Propelling Pencil competition and Jo C came 3rd! 🌟 🌟
Emma was longlisted Globe Soup 7 day challenge! 🌟
Kelly had a poem accepted at Streetcake magazine and an interactive, experimental piece is now up for viewing at Voidspace! 🌟
Lily had a poem published in Makarelle! 🌟
Katesf had a story, The Night Watch, accepted for publication in an anthology that will be published online and in print this autumn as part of the Rediscovering the Antonine Wall project! 🌟
Sarahinchina won second prize in Nottingham Writers 100 words competition! 🌟
Rowan sat down at the WIP for the first time in months and knocked out 500 words straight off! Marvellous work. 🌟
Emily has a piece up at Hyacinth Review — the first piece of published writing since she was a young teen! Amazing! 🌟
Clairey typed those two special words, The End, on her WIP! Woooo! 🌟
Julia had a flash accepted by Miniskirt Mag and is on the NFFD Micro Madness longlist! 🌟
Lizzie read a story at Birnam Book Festival and had some lovely feedback from the audience (it's also published in an anthology here)! 🌟
Jo Clark and Terry are both in Daily Drunk Mag's little Zine 'All the SMOL Things' – a smol collection of micros under 100 words! 🌟
The 81 Words Anthology by Victorina Press got a Saboteur award for Best Anthology, containing many WHQers' stories – collective win! 🌟
SarahKat and Jimmers both had acceptances from new lit mag Spare Parts! 🌟
Jill Korn had a short script accepted for publication by Some Scripts Literary Magazine Issue #5! 🌟
Kate had a shape poem, Dawn by Lindisfarne, published in the Love The Words 2022 Anthology! 🌟
Rachel O'Cleary has a story in Milk Candy Review! 🌟
Rani won the Globe Soup 'show don't tell' flash fiction contest and Sumitra got an honourable mention! 🌟
Joyce has had a gothic ghost story snapped up by FlashBack Fiction — her first acceptance of 2022! 🌟
Sumitra won the WOW Women on Writing winter flash contest AND the Queenscliffe Literary Festival microfiction competition! 🌟
Terry had a story published by Stereo Stories! 🌟
Katie C has been collaborating with a composer to develop a piece of music based on one of her poems — it was performed for the first time on Friday at the RNCM and won the Rosamond Prize! 🌟
Judith had a shoutout from Curtis Brown Creative for a Twitter flash! 🌟
Erica was published in Reflex Fiction! 🌟
Kathy had a story highly commended in the Free Flash Fiction competition! 🌟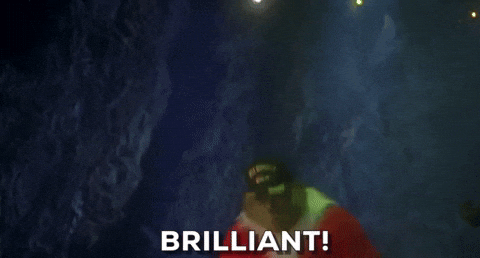 Ginormous congratulations to everyone on this amazing list. We are SO proud to call you WHQers and it absolutely toots our flutey bits to see all your successes.
Can't wait to see all the gold stars a'comin' in April…
---
Wanna join these fabulous peeps on the Toot Your Flute wall of fame?
Well, here are a few things to help get you there: