Alrighty motherflippers, shit is getting real and we are throwing our hats in the ring. Buckle up cowboys (and cowgirls, and cowgendernoncomformers), because *this* is how you declare an emergency:
FUUUUUUUUCKKKKKKKK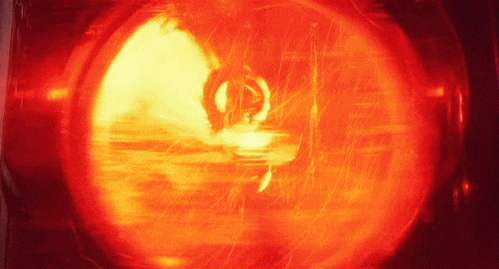 Writers' HQ is declaring a climate emergency.
Now.
Right. Now.
Things are… bad, guys. But here's the thing: they don't have to be.
They could be brilliant.
They could be amazing.
They could be utopian.
At the very least, they could be marginally better than they are now.
Except every day we wake up and make a choice to keep things as they are. To go about our daily lives as though the future will be the same future our parents and grandparents had – bigger houses, comfy pension pot, progress, cool new gadgets, and finally things carrying on peacefully without us.
But deep down we all know that's not what is happening.
And deep down we all also know that we're stuck. That it's going to take an almighty heave-ho to turn this ship around, but we don't even know where to start.
We're standing at the bottom of a giant mountain, the prize shining at the top, and we're looking up and thinking 'fuck'.
Look, we don't know the answers. We don't know what to do for the best. We're just two under-heighted writers that accidentally started a movement of other sweary writers furiously smashing out stories on their laptops.
What we do know is this: we cannot carry on living this way.
What we do know is this: actual change is never as scary as the idea of change.
What we do know is this: humans live for stories.
We are powered by stories. Stories are the petrol to our internal combustion engine Stories are the photons to our solar panels. Stories are our everything. And any act of radical change, radical technology, radical compassion, radical love, radical healing, radical anything, has to start with our stories.
So as writers and teachers of stories, this is our declaration:
1. We will tell the truth, but we will strive for a positive vision of the future humanity
Climate change demands no less than a wholesale reorganisation of our world and it is the job of arts and culture to be the torch bearer of what humanity is and what it could be.
We cannot have social progress without technological and cultural progress working hand-in-hand.
We have all the technology we need. We have the ability and resources. We have all the money and people we need. What we don't have are the stories.
To be told endlessly how bad things are, to read endless dystopian futures, leads only to fear and paralysis (and fear leads to hate, which leads to the dark side etc and so on).
We will work to help writers manage their fears and grief, to recognise the only way through despair is love, and find their own path to tell realistic yet hopeful visions of humanity.
2. We will take action
We are small and we are few. While we can and will make changes to our lifestyles and business operations, we recognise that systemic change is far more powerful and urgent.
At this time we cannot commit to zero emissions by 2025. We do not know how to achieve this within the system in which we exist with the resources available to us, and to promise would be an empty gesture.
We will, however, reduce our polluting output as far as possible, and we will focus our energies primarily on advocating for a global system change that makes true zero carbon accessible for everyone.
3. We are committed to justice
Humanity is sick.
Our world is rife with exploitation, corruption, and hate and from this is borne the existential crisis we now face.
We are not going to bang on about dialogue and stakeholders and collaboratively developed blahs, because what the hell does that even mean?
But we do commit to living our truth without compromise: that the path to true global equality and climate justice is through more democracy, more education, more stories, and more love; that we cannot achieve a positive, hopeful, and utopian future without stories of positivity, hope and utopia; and that the time to start is now.
We have nothing left to lose.